Z-Man
Regular price
KSh3,480.00
Regular price
Sale price
KSh3,480.00
Unit price
per
Sale
Sold out
Delivery 7 - 12 Working Days
Temporary delay in our standard delivery times is anticpated due to the Black Friday event
Delivery Time

Our delivery time typically ranges from 7 to 12 business days.

Please note that fishing rod orders may experience a slight delay of 2 - 4 business days due to the bulky nature of the item.
Delivery Fee

Delivery fees vary depending on order value

Order Value - Delivery Fee

Under Ksh 4,999 - Ksh 1,000
Ksh 5,000 to Ksh 14,999 - Ksh 500
Above Ksh 15,000 - Free Shipping
View full details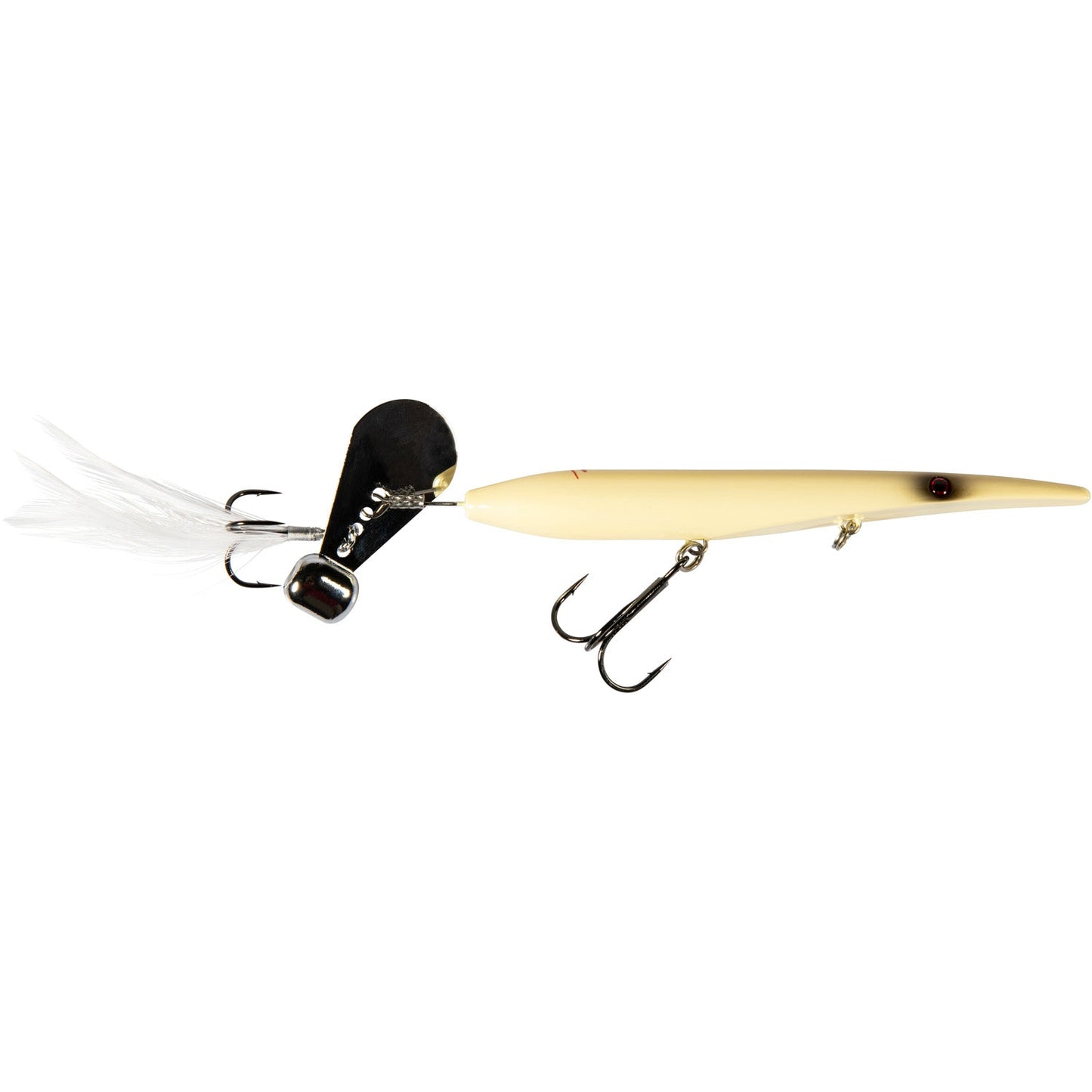 Product Description
Features:
The Z-Man HellraiZer is a brand new lure featuring the first new topwater technology to come along in years! It planes along the surface with a unique splash and sputter to draw in the strikes like never before seen!
The HellraiZer is a radical topwater bait designed by ChatterBait® inventor Ron Davis. Exclusive bladed, tail-propelled design represents a completely original surface lure category.
Featuring a thin, elongated body, belly line tie, and weighted tail blade that produce hard-cutting walking, spitting, and flashing action on straight retrieves
It rises to the surface and produces tremendous commotion on slow retrieves, but retains true action when burned quickly. Minimalist profile and feathered tail blade hook results in excellent hookup ratio exceeding that of other surface baits.
The Z-Man HellraiZer is Available in ten vibrant, fish-catching color schemes. 5-inch length, 5/8 oz weight. 1 bait per pack.
An original, 'self-walking' topwater lure, Z-Man's 5-inch HellraiZer slashes, sputters and carves the surface unlike anything you've seen before. Designed by ChatterBait inventor Ron Davis, the HellraiZer is power-driven by an exclusive, weighted tail blade. A simple, straight retrieve effortlessly planes the lure to the top, where it delivers its crazed fleeing action at slow or fast speeds. A thin, elongated, minimalist body sports a belly line tie and a single treble hook. The weighted tail blade connects to a rear, feathered treble hook to accentuate swimming motion and focus strike attention. Ten body-blade-feather patterns cater to any situation or water color.