Sage
Regular price
KSh176,560.00
Regular price
Sale price
KSh176,560.00
Unit price
per
Sale
Sold out
Delivery 7 - 12 Working Days
Temporary delay in our standard delivery times is anticpated due to the Black Friday event
Delivery Time

Our delivery time typically ranges from 7 to 12 business days.

Please note that fishing rod orders may experience a slight delay of 2 - 4 business days due to the bulky nature of the item.
Delivery Fee

Delivery fees vary depending on order value

Order Value - Delivery Fee

Under Ksh 4,999 - Ksh 1,000
Ksh 5,000 to Ksh 14,999 - Ksh 500
Above Ksh 15,000 - Free Shipping
View full details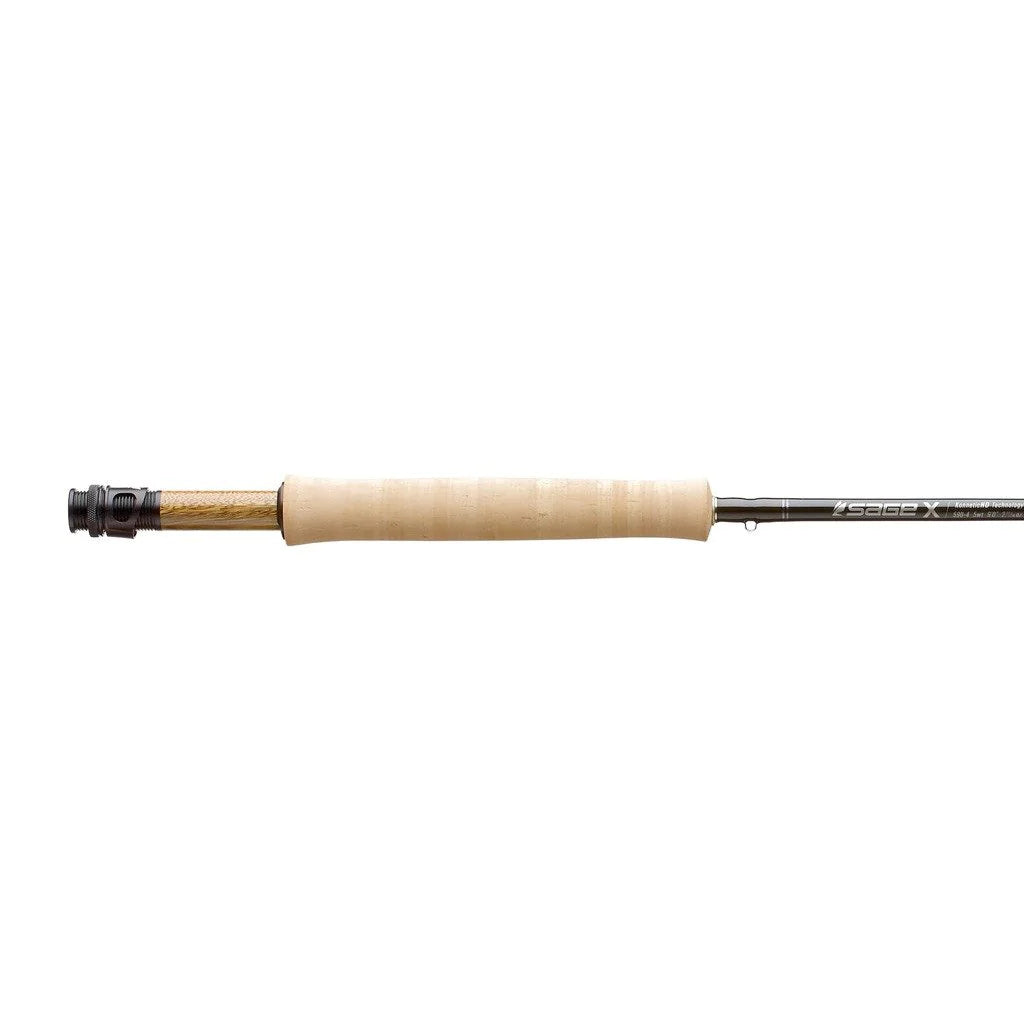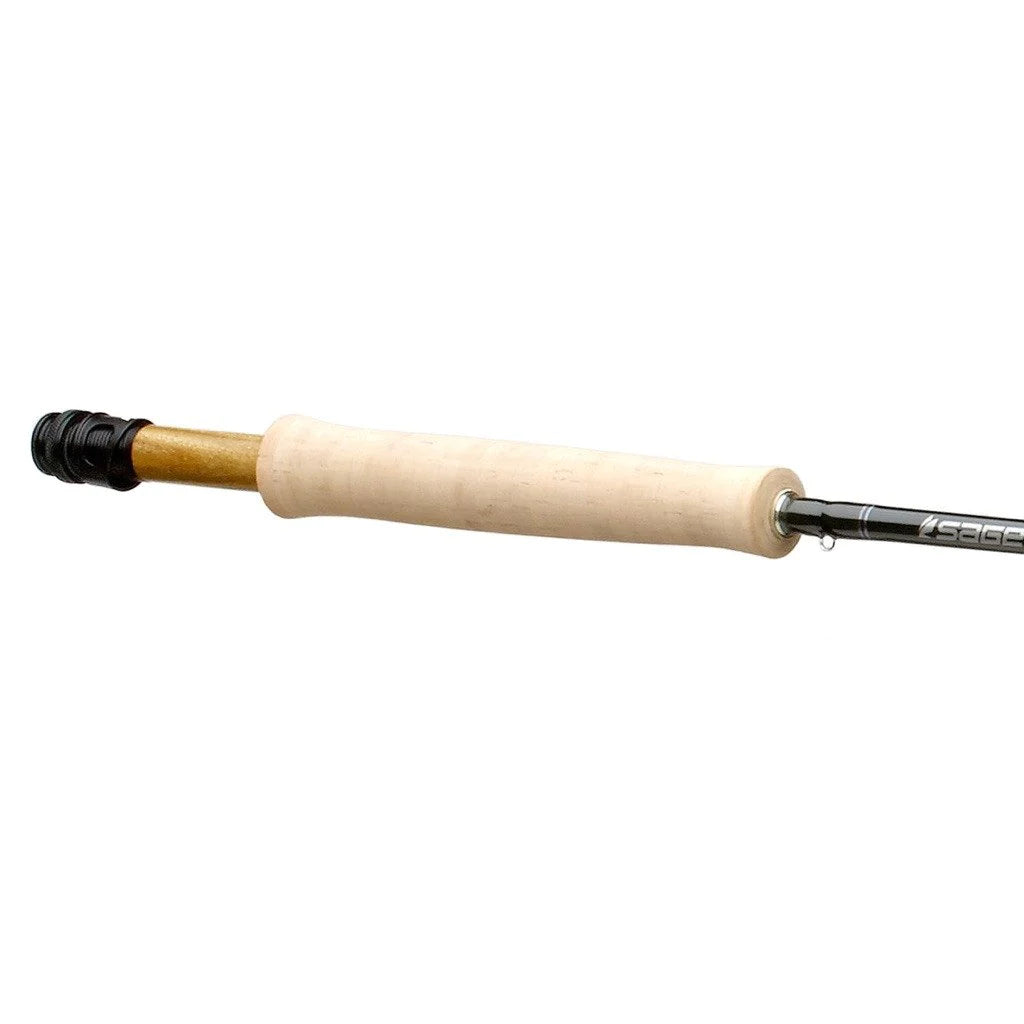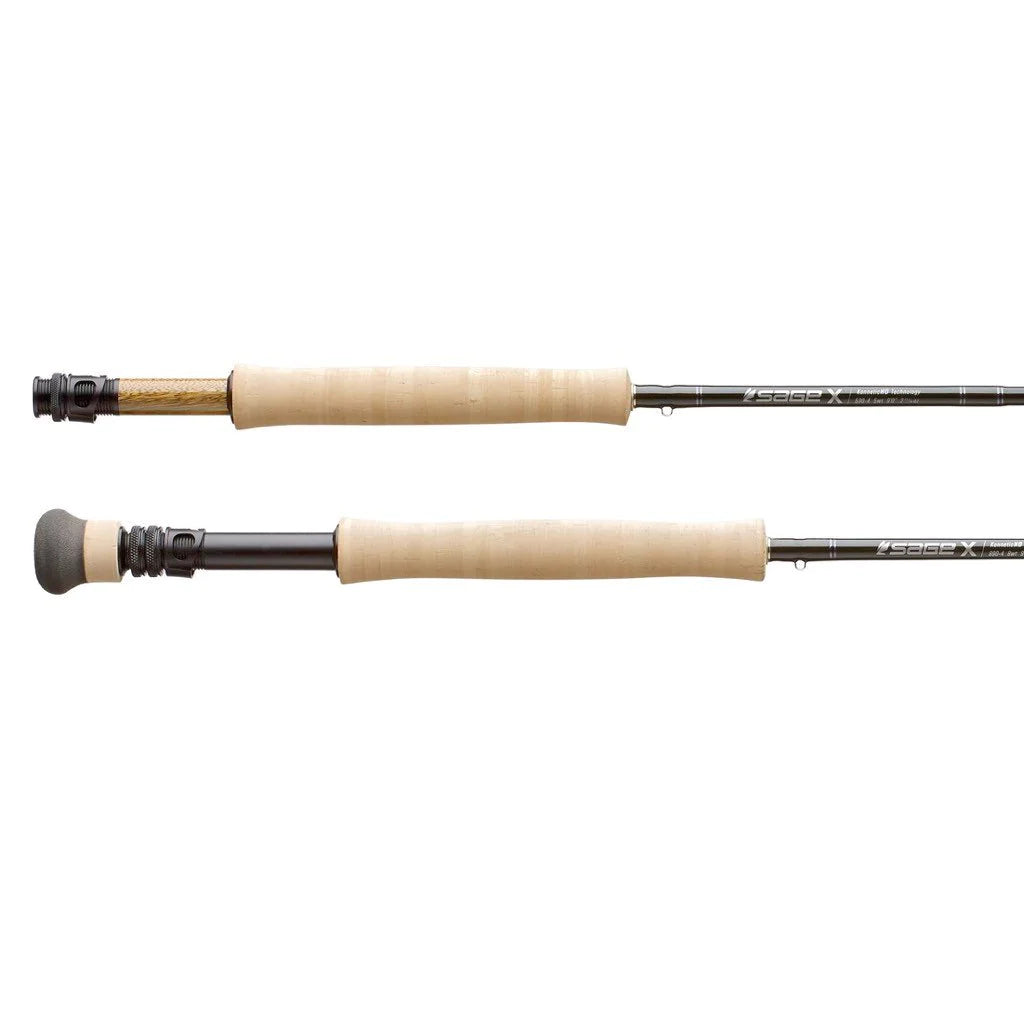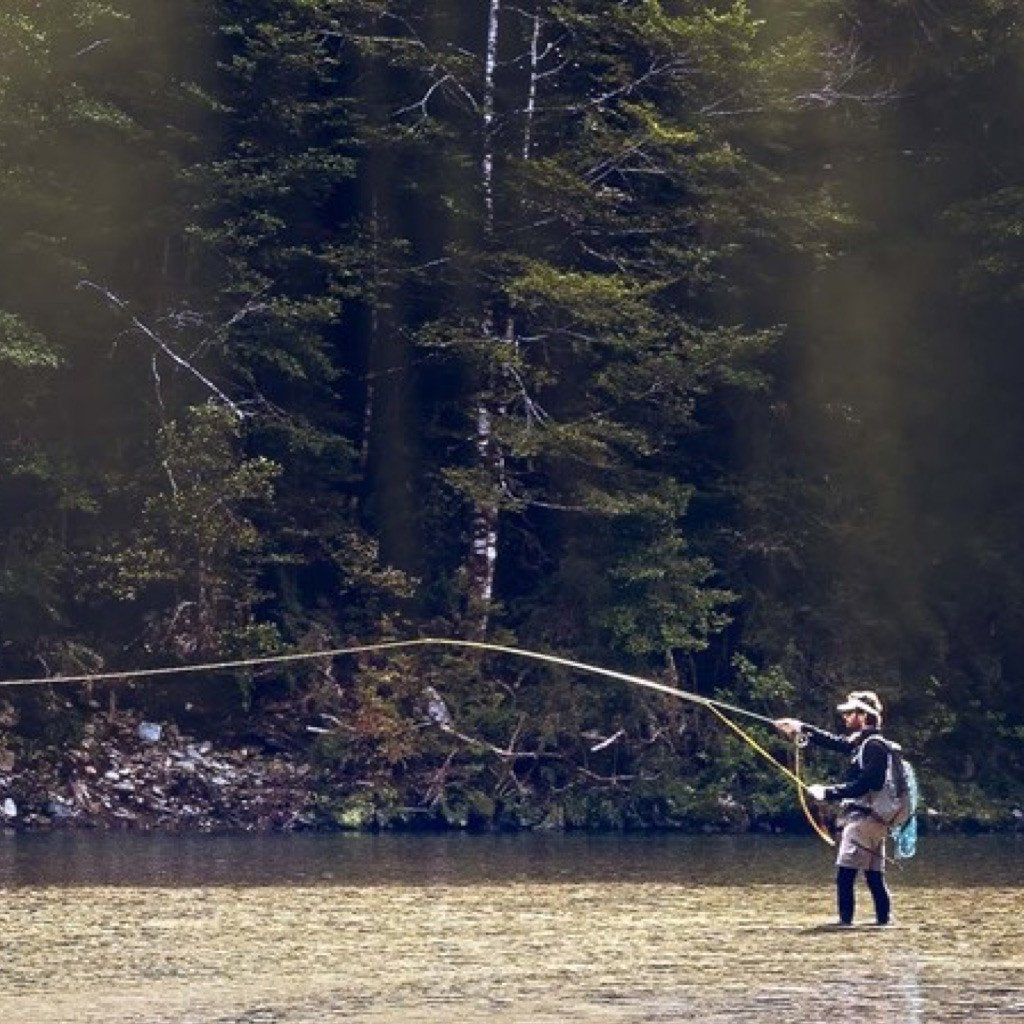 Product Description
The X rod's all-new fast action taper built with Sage's Konnetic HD Technology delivers greater blank recovery and a crisper tip stop - creating tighter, more efficient loops throughout all ranges of casting styles. This taper allows you to dig deeper into the rod and access the lower sections, shifting power closer to the angler. Decreased lateral and medial movement and vibrations in the blank result in a more accurate and efficient presentation, resulting in a performance driven, forgiving fast action blank - refining the synergy between angler, rod, line, and fly.
FEATURES
KonneticHD Technology®
Black Spruce blank color
Dark Green thread wraps with Metallic Grey trim wraps
Fuji ceramic stripper guides with hard chromed snake guides and tip-top
Laser etched line weight on slide band
Black rod bag with Titanium logo and Black Spruce model tag
Evergreen powder coated aluminum rod tube with Sage medallion
HANDLES FOR LIGHTER WEIGHTS
Vera wood insert with Stealth Black anodized aluminum up-locking reel seat
Flor grade snub nosed half-wells cork handle
HANDLES FOR HEAVIER WEIGHTS
Stealth Black anodized aluminum up-locking reel seat
Integrated hidden hook keeper in reel seat
Flor quality full-wells cork handle with EVA fighting butt
| MODEL | ROD HANDLE | ROD LENGTH | ROD LINE WEIGHT | TUBE SIZE | WEIGHT |
| --- | --- | --- | --- | --- | --- |
| 1090-4 X | FULL-WELLS WITH CORK COMPOSITE FIGHTING BUTT | 9ft 0in | 10 | 30in | 3 15/16oz |
| 1190-4 X | FULL-WELLS WITH CORK COMPOSITE FIGHTING BUTT | 9ft 0in | 11 | 30in | 4 5/8oz |
| 376-4 X | SNUB-NOSE, HALF WELLS | 7ft 6in | 3 | 30in | 2 1/8oz |
| 390-4 X | SNUB-NOSE, HALF WELLS | 9ft 0in | 3 | 28 1/2in | 2 5/16oz |
| 4100-4 X | SNUB-NOSE, HALF WELLS | 10ft 0in | 4 | 32in | 2 7/8oz |
| 486-4 X | SNUB-NOSE, HALF WELLS | 8ft 6in | 4 | 30in | 2 3/8oz |
| 490-4 X | SNUB-NOSE, HALF WELLS | 9ft 0in | 4 | 30in | 2 7/16oz |
| 5101-4 X | FULL-WELLS WITH CORK COMPOSITE FIGHTING BUTT | 10ft 0in | 5 | 33in | 3 1/16oz |
| 586-4 X | SNUB-NOSE, HALF WELLS | 8ft 6in | 5 | 30in | 2 1/2oz |
| 590-4 X | SNUB-NOSE, HALF WELLS | 9ft 0in | 5 | 30in | 2 11/16oz |
| 591-4 X | FULL-WELLS WITH CORK COMPOSITE FIGHTING BUTT | 9ft 0in | 5 | 31 1/2in | 2 13/16oz |
| 597-4 X | FULL-WELLS WITH CORK COMPOSITE FIGHTING BUTT | 9ft 6in | 5 | 33in | 2 15/16oz |
| 6101-4 X | FULL-WELLS WITH CORK COMPOSITE FIGHTING BUTT | 10ft 0in | 6 | 30in | 3 5/16oz |
| 690-4 X | SNUB-NOSE, HALF WELLS | 9ft 0in | 6 | 30in | 2 13/16oz |
| 691-4 X | FULL-WELLS WITH CORK COMPOSITE FIGHTING BUTT | 9ft 0in | 6 | 31 1/2in | 2 15/16oz |
| 697-4 X | FULL-WELLS WITH CORK COMPOSITE FIGHTING BUTT | 9ft 6in | 6 | 33in | 3 1/8oz |
| 7100-4 X | FULL-WELLS WITH CORK COMPOSITE FIGHTING BUTT | 10ft 0in | 7 | 30in | 3 3/4oz |
| 790-4 X | FULL-WELLS WITH CORK COMPOSITE FIGHTING BUTT | 9ft 0in | 7 | 31 1/2in | 3 3/8oz |
| 796-4 X | FULL-WELLS WITH CORK COMPOSITE FIGHTING BUTT | 9ft 6in | 7 | 33in | 3 1/2oz |
| 8100-4 X | FULL-WELLS WITH CORK COMPOSITE FIGHTING BUTT | 10ft 0in | 8 | 32in | 3 7/8oz |
| 890-4 X | FULL-WELLS WITH CORK COMPOSITE FIGHTING BUTT | 9ft 0in | 8 | 31 1/2in | 3 7/16oz |
| 896-4 X | FULL-WELLS WITH CORK COMPOSITE FIGHTING BUTT | 9ft 6in | 8 | 33in | 3 5/8oz |
| 990-4 X | FULL-WELLS WITH CORK COMPOSITE FIGHTING BUTT | 9ft 0in | 9 | 30in | 3 11/16oz |