Sage
Regular price
KSh184,740.00
Regular price
Sale price
KSh184,740.00
Unit price
per
Sale
Sold out
Delivery 7 - 12 Working Days
Delivery Time

Our delivery time typically ranges from 7 to 12 business days.

Please note that fishing rod orders may experience a slight delay of 2 - 4 business days due to the bulky nature of the item.
Delivery Fee

Delivery fees vary depending on order value

Order Value - Delivery Fee

Under Ksh 4,999 - Ksh 1,000
Ksh 5,000 to Ksh 14,999 - Ksh 500
Above Ksh 15,000 - Free Shipping
View full details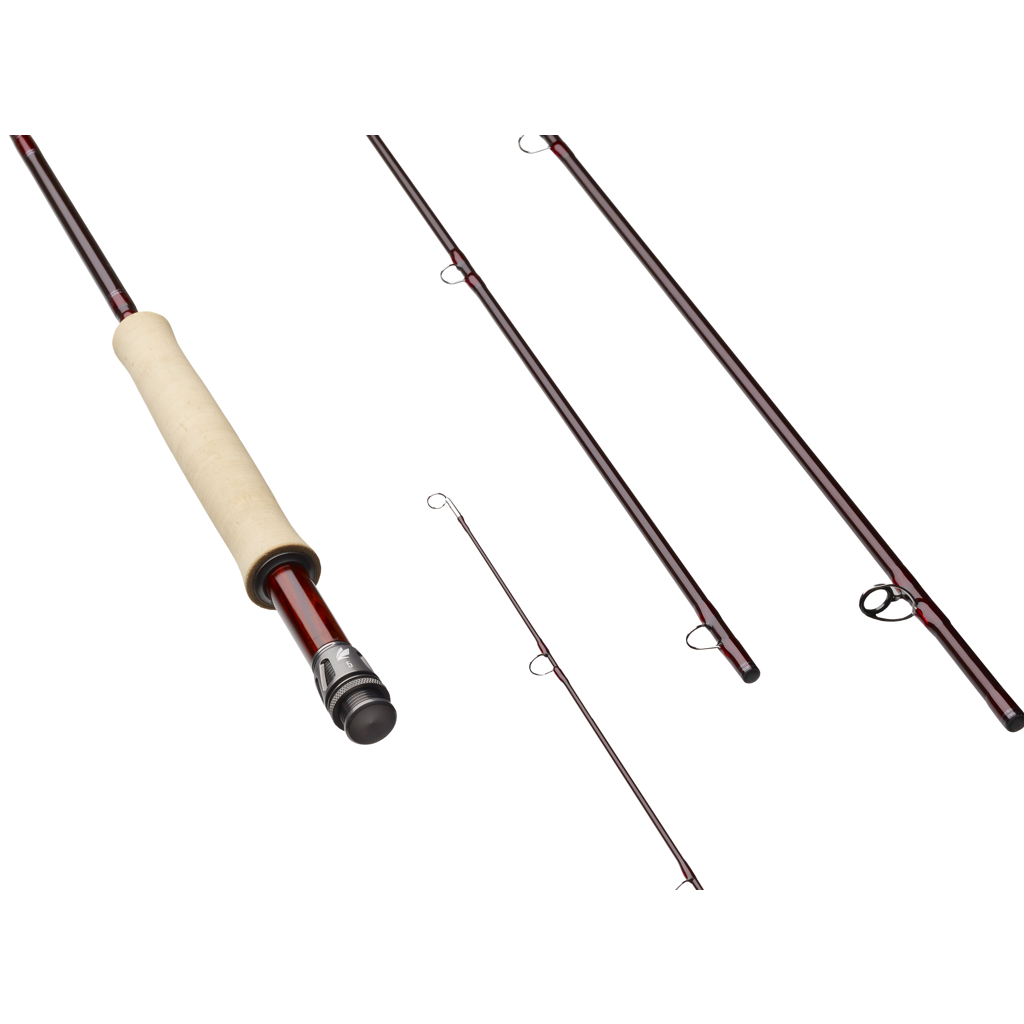 Product Description
The most demanding conditions require a different kind of tool. Strong head wind? Fish at distance? Bulky rigs? Heavy sink-tips? The IGNITER is tuned to handle the most technical conditions. Not a rod for the everyday angler, the IGNITER is equipped with a high line speed taper to carry large amounts of line at distance with wind cutting performance. Perfect for streamer fishing with heavy sink tips or covering big water when conditions turn south. If you bring the will, the IGNITER will supply the way.
An all-around, big game rod for challenging conditions. When big flies and distance are required, reach for the 10wt. The perfect rod for targeting Permit in windy conditions or making stealthy presentations to laid up Tarpon. The 10wt embodies the power to generate high line speeds for delivering large weighted crab patterns or the bulkiest of flies. Freshwater anglers will benefit from the same power benefits combined in a lightweight package, that's comfortable to blind cast all day long.
Features: 
KonneticHD Technology
Chipotle blank color
Cayenne thread wraps with Gunmetal trim wraps
Fuji ceramic stripper guides; Hard chromed snake guides and tip-top
Laser etched line weight on slide band
Black rod bag with Titanium logo and chipotle color model tag
Black powder coated aluminum rod tube with Sage medallion
Designed for:
Windy conditions
Long casts & line carry
Accuracy & loop control
FRESHWATER 4-6 WEIGHTS
Cocobolo wood insert with gunmetal anodized aluminum up-locking reel seat
Flor grade snub nosed half-wells cork handle
SALTWATER 6-10 WEIGHTS
Gunmetal anodized aluminum up-locking reel seat
Integrated hidden hook keeper in reel seat
Flor grade full-wells cork handle with EVA fighting butt
| MODEL | ROD HANDLE | ROD LENGTH | ROD LINE WEIGHT | TUBE SIZE | Oz |
| --- | --- | --- | --- | --- | --- |
| 1090-4 IGNITER | FULL-WELLS WITH CORK COMPOSITE FIGHTING BUTT | 9ft 0in | 10 | 30in | 4 1/8oz |
| 490-4 IGNITER | SNUB-NOSE, HALF WELLS | 9ft 0in | 4 | 30in | 2 13/16oz |
| 590-4 IGNITER | SNUB-NOSE, HALF WELLS | 9ft 0in | 5 | 30in | 2 15/16oz |
| 690-4 IGNITER | SNUB-NOSE, HALF WELLS | 9ft 0in | 6 | 30in | 3oz |
| 691-4 IGNITER | FULL-WELLS WITH CORK COMPOSITE FIGHTING BUTT | 9ft 0in | 6 | 31 1/2in | 3 1/8oz |
| 697-4 IGNITER | FULL-WELLS WITH CORK COMPOSITE FIGHTING BUTT | 9ft 6in | 6 | 33in | 3 3/16oz |
| 7100-4 IGNITER | FULL-WELLS WITH CORK COMPOSITE FIGHTING BUTT | 10ft 0in | 7 | 30in | 3 15/16oz |
| 790-4 IGNITER | FULL-WELLS WITH CORK COMPOSITE FIGHTING BUTT | 9ft 0in | 7 | 31 1/2in | 3 7/16oz |
| 890-4 IGNITER | FULL-WELLS WITH CORK COMPOSITE FIGHTING BUTT | 9ft 0in | 8 | 31 1/2in | 3 13/16oz |
| 990-4 IGNITER | FULL-WELLS WITH CORK COMPOSITE FIGHTING BUTT | 9ft 0in | 9 | 30in | 4oz |