G Loomis
Regular price
KSh103,300.00
Regular price
Sale price
KSh103,300.00
Unit price
per
Sale
Sold out
Delivery 7 - 12 Working Days
Temporary delay in our standard delivery times is anticpated due to the Black Friday event
Delivery Time

Our delivery time typically ranges from 7 to 12 business days.

Please note that fishing rod orders may experience a slight delay of 2 - 4 business days due to the bulky nature of the item.
Delivery Fee

Delivery fees vary depending on order value

Order Value - Delivery Fee

Under Ksh 4,999 - Ksh 1,000
Ksh 5,000 to Ksh 14,999 - Ksh 500
Above Ksh 15,000 - Free Shipping
View full details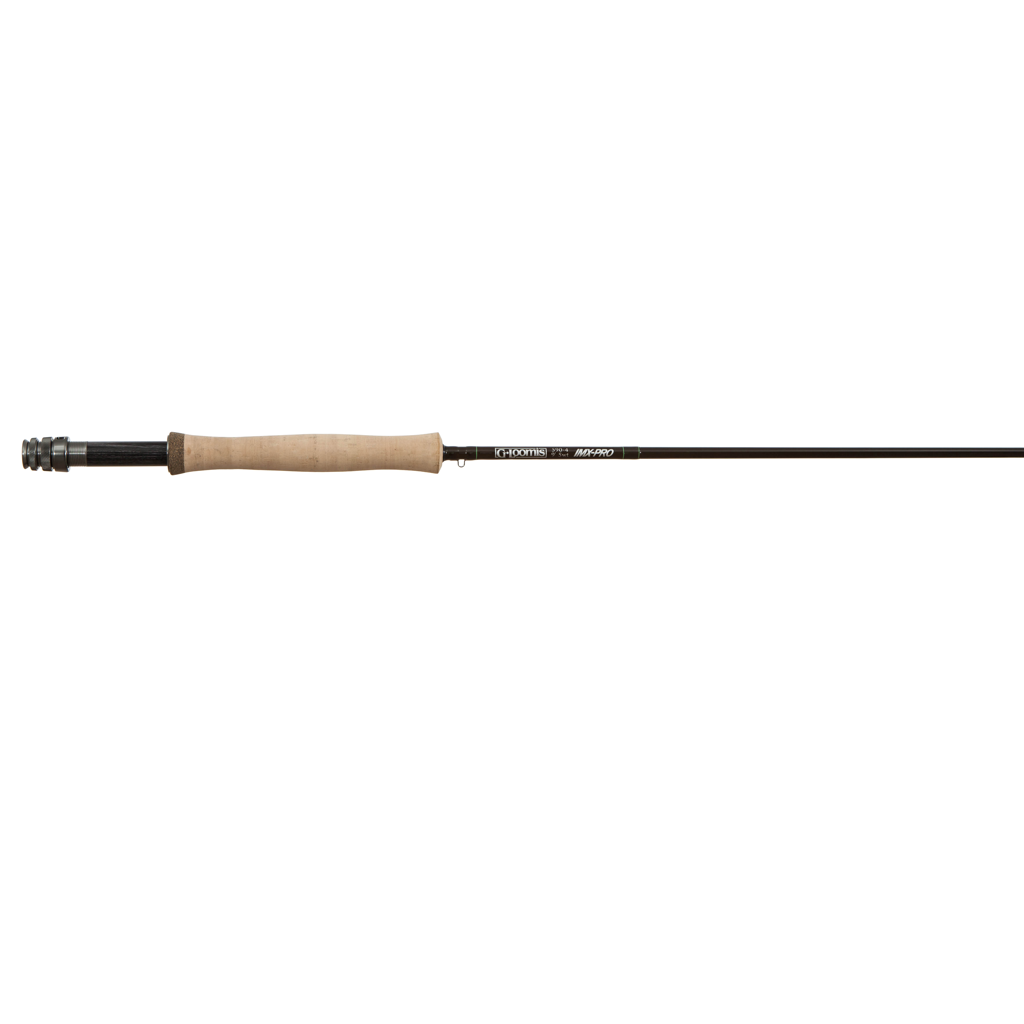 Product Description
Built to the unrelenting specifications of professional fishing guides, the IMX-PRO series is comprised of 15 purpose driven designs to meet the performance demands of modern freshwater fishing. Striking the ultimate balance of handsome appointments, positive feel, and unflinching durability, IMX-PRO is a game-changing addition to the serious angler's quiver.
| | | | | | | | | |
| --- | --- | --- | --- | --- | --- | --- | --- | --- |
| | | | | | | | | |
| MODEL | LINE  | LENGTH | ACTION  | PIECES | HANDLE | ITEM # | UPC | |
| IMX-PRO 486-4 | 4 | 8'6 | FAST | 4 | A / Micro Full Wells | 12595-01 | 601040125953 | |
| IMX-PRO 590-4 | 5 | 9' | FAST | 4 | A / Micro Full Wells | 12596-01 | 601040125960 | |
| IMX-PRO 5100-4 | 5 | 10' | FAST | 4 | A / Micro Full Wells | 12597-01 | 601040125977 | |
| IMX-PRO 690-4 | 6 | 9' | FAST | 4 | A / Micro Full Wells | 12598-01 | 601040125984 | |
| IMX-PRO 696-4 | 6 | 9'6 | FAST | 4 | A / Micro Full Wells | 12599-01 | 601040125991 | |
| IMX-PRO 790-4 | 7 | 9' | FAST | 4 | B / Full Wells | 12600-01 | 601040126004 | |
| IMX-PRO 7100-4 | 7 | 10' | FAST | 4 | B / Full Wells | 12609-01 | 601040126097 | |
| IMX-PRO 890-4 | 8 | 9' | FAST | 4 | B / Full Wells | 12601-01 | 601040126011 | |
| IMX-PRO 7810-1 | 7 | 8'10 | FAST | 1 | B / Full Wells | 12602-01 | 601040126028 | |
| IMX-PRO 8810-1 | 8 | 8'10 | FAST | 1 | B / Full Wells | 12603-01 | 601040126035 | |
| IMX-PRO 31111-4 | 3 (SPEY) | 11'11 | MEDIUM-FAST | 4 | C | 12604-01 | 601040126042 | |
| IMX-PRO 41111-4 | 4 (SPEY) | 11'11 | MEDIUM-FAST | 4 | C | 12605-01 | 601040126059 | |
| IMX-PRO 51111-4 | 5 (SPEY) | 11'11 | MEDIUM-FAST | 4 | C | 12606-01 | 601040126066 | |
| IMX-PRO 61111-4 | 6 (SPEY) | 11'11 | MEDIUM-FAST | 4 | D | 12607-01 | 601040126073 | |
| IMX-PRO 71111-4 | 7 (SPEY) | 11'11 | MEDIUM-FAST | 4 | D | 12608-01 | 601040126080 | |