Penn
Regular price
KSh31,220.00
Regular price
KSh24,200.00
Sale price
KSh31,220.00
Unit price
per
Sale
Sold out
Delivery 7 - 12 Working Days
Delivery Time

Our delivery time typically ranges from 7 to 12 business days.

Please note that fishing rod orders may experience a slight delay of 2 - 4 business days due to the bulky nature of the item.
Delivery Fee

Delivery fees vary depending on order value

Order Value - Delivery Fee

Under Ksh 4,999 - Ksh 1,000
Ksh 5,000 to Ksh 14,999 - Ksh 500
Above Ksh 15,000 - Free Shipping
View full details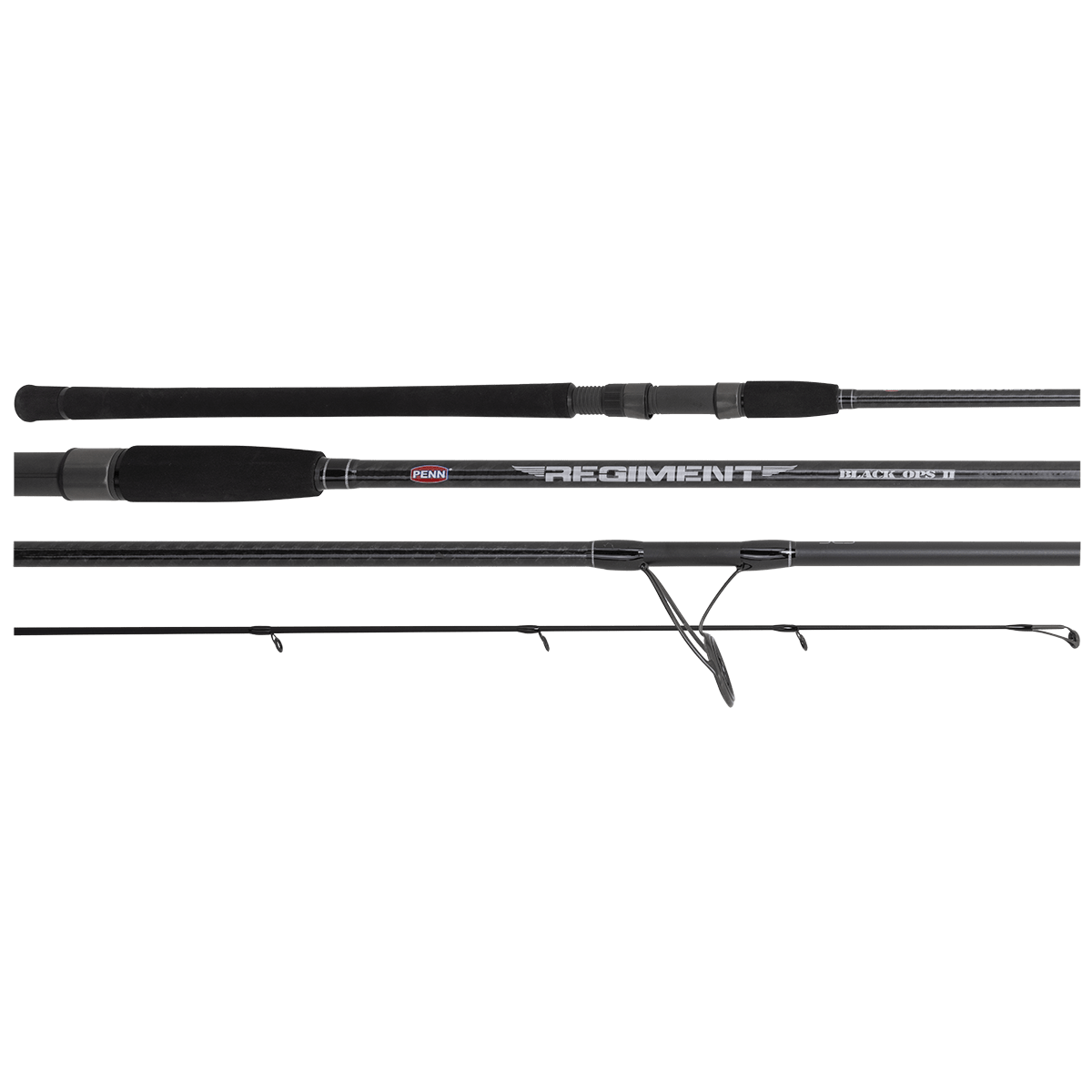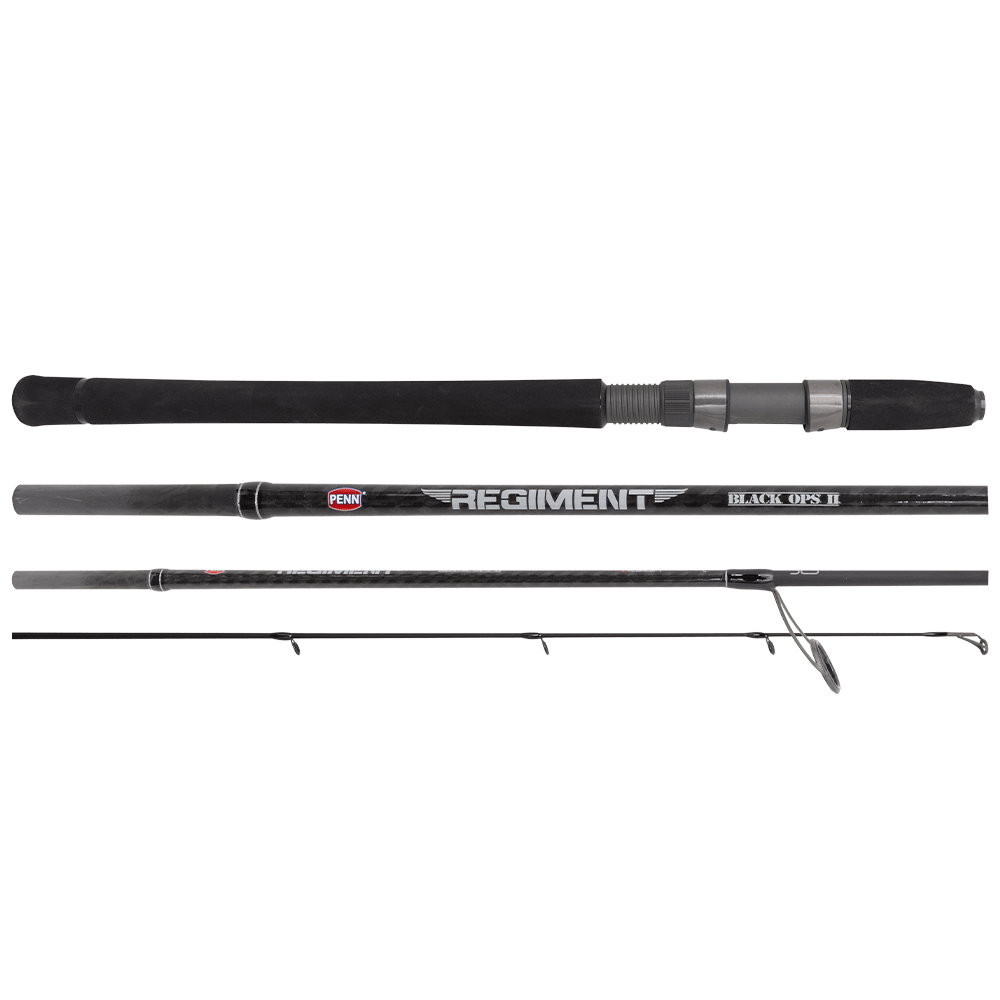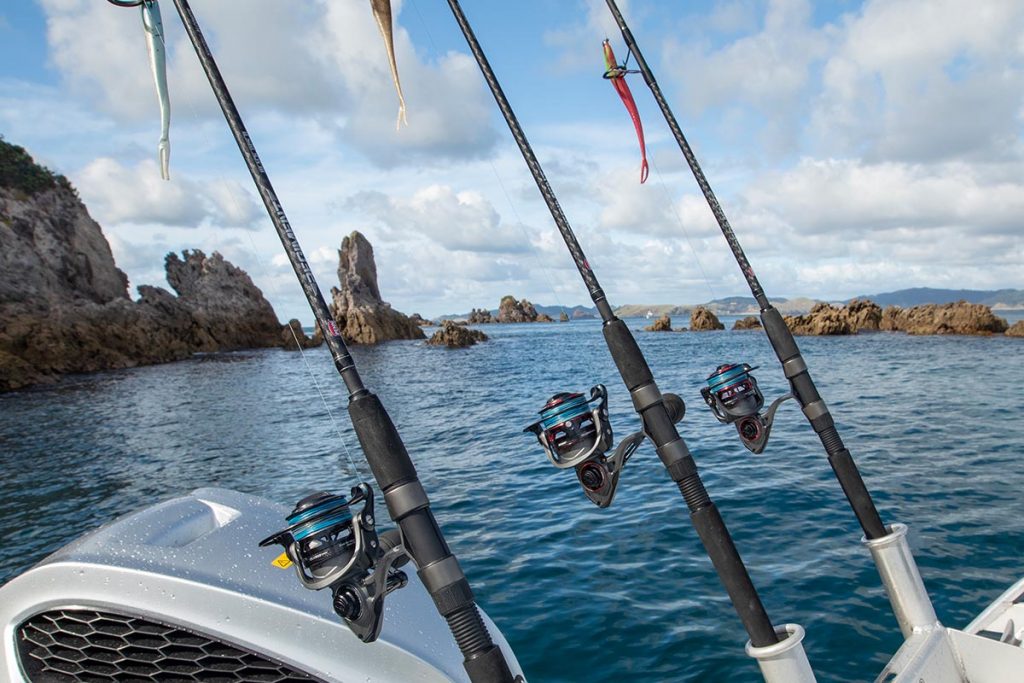 Product Description
The new Regiment™ Black Ops II series brings a wider range of technique-specific actions, improved tapers, and a slick paint-job to PENN's
renowned range of inshore lure fishing rods. Ideal for soft baiting or jigging, these rods are built on PENN's SLS Construction graphite blank to deliver the sensitivity required for technical inshore angling along with serious pulling power. Using proven Fuji® K guides with Alconite inserts that feature a tapered frame to decrease wind knots and braid wrap. Lightweight Fuji® graphite reel seats feature across the range to provide superior sensitivity and strength.
High-performance SLS Construction graphite blank
Dual Layer Graphite Wrap For superior strength and twist resistance
Fuji® K guides with Alconite inserts reduce wind knots and lines from wrapping around the guide frame
Lightweight Fuji® graphite reel seat with superior strength
Contoured EVA Grips for better sensitivity & ergonomics
| Model | Cast Weight | Length | Pieces | Rod Rating |
| --- | --- | --- | --- | --- |
| SP721ML | 10-50g | 7'2" (2.18m) | 1pc | 4-8kg |
| SP722ML | 10-50g | 7'2" (2.18m) | 2pc | 4-8kg |
| SP701MH | 12-58g | 7'0" (2.13m) | 1pc | 6-10kg |
| SP722MH | 10-74g | 7'2" (2.18m) | 2pc | 6-10kg |
| SP762M | 10-74g | 7'6" (2.29m) | 2pc | 6-10kg |
| SP701XH | 18-85g | 7'0" (2.13m) | 1pc | 8-15kg |
| SP702L | 5-25g | 7'0" (2.13m) | 2pc | 2-4kg |
| SP722ML 3-6kg | 7-28g | 7'2" (2.18m) | 2pc | 3-6kg |
| SP922MH | 20-88g | 9'2" (2.79m) | 2pc | 6-10kg |
| SP742ML | 7-28g | 7'4" (2.24m) | 2pc | 3-5kg |
| SP702M | 10-50g | 7'0" (2.13m) | 2pc | 4-8kg |
| SP792M | 10-50g | 7'9" (2.36m) | 2pc | 5-9kg |
| SP792H | 50-110g | 7'9" (2.36m) | 2pc | 15-25kg |
| SP631ML 3-6kg | 8-35g | 6'3" (1.90m) | 1pc | 3-6kg |